The term 'work-life balance' is often overemphasized, especially for working moms. Being a working mom, we constantly juggle a full-time career with family life. Many would say that we are having a hard time keeping everything in sync.
But let's get real ladies – When do we moms ever have balance in our lives? We're supposed to achieve it, but there's always something missing.
Do you want to know why? It's because the whole concept of 'work-life balance' is outdated. The days of balancing life between a 9 to 5 job and a family may finally be numbered because millennial moms are just not buying it anymore.
They have a brand-new definition for the term "work-life balance" – and it's quite convincing.
For new working moms, work-life balance is all about having the flexibility to integrate everything that leads them to a more fulfilling life. They understand the fact that there is no such thing as "having it all". They know that they will never get to choose between taking care of their family and taking responsibilities at the job. So what they do instead is – they do both and they do both well using the new F word i.e. flexibility.
Wondering what to do if you want more flexibility in life?
The answer is simple – you just ask for it.
The conversation around flexible work life is more open than ever. But if you're still feeling reluctant to tell your boss that you need a little flexibility at work, we totally understand.
Of course, making the ask at a workplace is not always easy. There are dozens of particulars and people that you need to consider before you meet your boss with a proposal for flexible workplace arrangements.
To help, we've outlined a few important points that will surely help you increase your chances of convincing your boss about offering flexibility at work.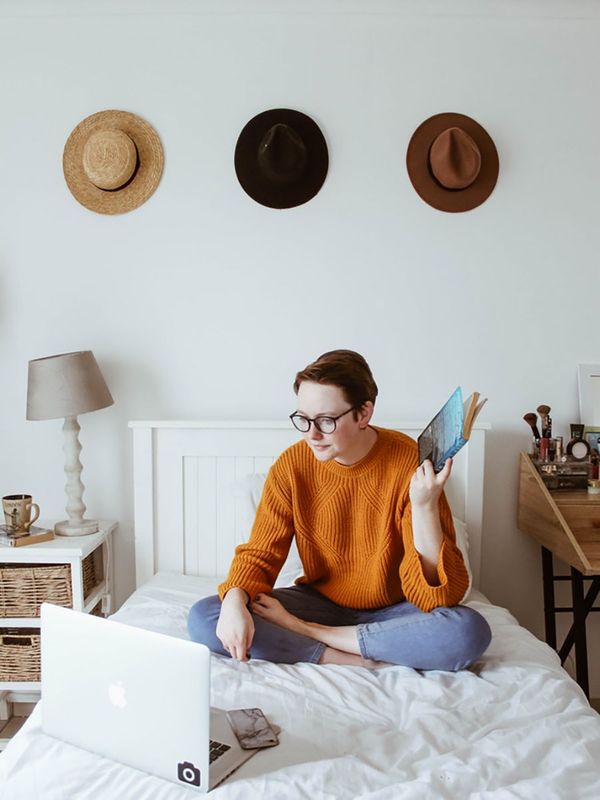 1. First, Define Flexibility
If you've been interested in flexible work arrangements, you know what it is. But that doesn't mean that your boss knows it too. This is the reason why the first thing that you need to do is define workplace flexibility and its importance.
It's true that we as mothers carry most of our family's load, but there are others around who are likely to appreciate any form of flexibility in work life. Be it an employee with some chronic illness, an employee with weekly doctor's appointment, or an aging parent – everyone needs more flexibility at work.
Be sure to keep this point in mind when you define flexibility in front of your boss and everyone else.
2. Use Positive Stats
No matter how well you define workplace flexibility, people won't entertain your thoughts without proof. Luckily, you've got us.
Fit4mom is a growing community that empowers new moms to become leaders and start their own business while raising children. Through our blogs, we share positive stats and facts on how women across industries have achieved better work-life balance while bringing success to the company. Do you want to support your proposal with reliable market data and inspiring mamahood stories? Subscribe to Fit4mom.
3. Know What You Need And Plan Your Ask Accordingly
From traditional approach like work from home to modern approaches like remote work and convenient work hours, there are many ways for new working moms to get flexibility at work. Be sure that you are clear about what you want and plan your ask accordingly.
Need help? Here are a few ideas that you might want to consider.
Shortened workweek
Convenient work hours
Result-only work environment
Remote work
Job sharing
4. Consider Your Boss' Needs
Flexibility is not an easy proposition. If you're advocating for flexible work arrangements, you're likely to meet resistance many times before you get the final OK from your boss. But this can easily be avoided if you consider your boss's needs and prepare to counter common objections.
5. Practice Your Ask
All the above planning will be for nothing if you fail to prove to your boss that you can actually work flexibly and successfully. So don't just play things in your head, give them a realistic simulation and prove that they actually work.
For the best outcome, consider using cloud-based business solutions like a project management software, a team messaging app, or an online time tracking tool. Don't assume that everything will be easy, give your case an initial trial (30–60 days) and get a better idea of what you're up against.
Conclusion
For working moms like you, flexibility is everything. You need flexibility in a workplace for a myriad of reasons. First, you can be the mom you want to be. Second, you can continue to grow in your career. Third, you can keep yourself sharp and away from any unnecessary stress or mental load. The bottom line is – By choosing "flexible work life" over "balanced work life", new working moms will finally be able to work in the field they love and take care of their family – all on their terms.